1305 Government Street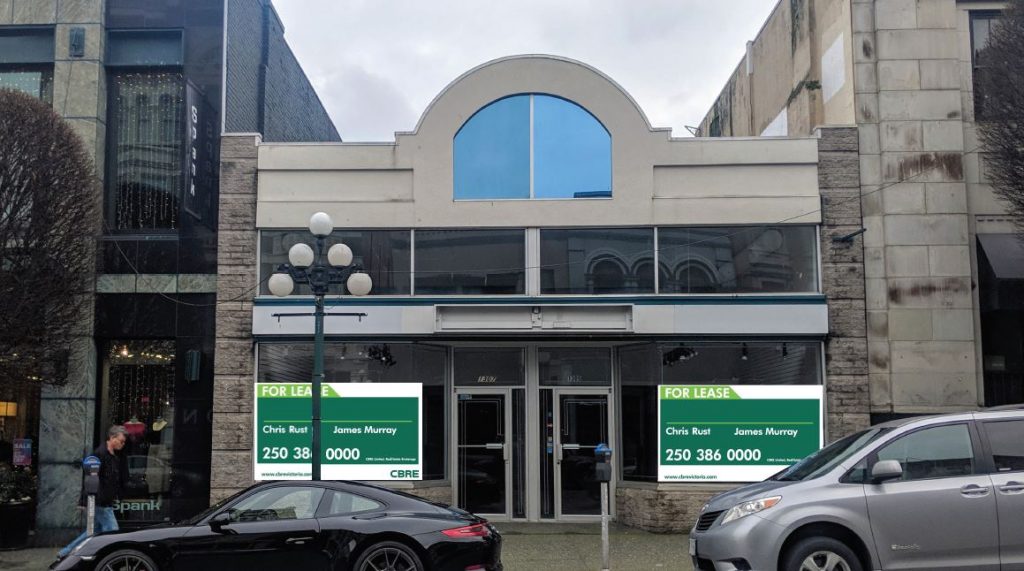 This is an opportunity to occupy exceptional retail space along Government St, Victoria's most prominent shopping corridor. The subject property benefits from some of the city's best pedestrian traffic counts as well as high ceilings, ample natural light, and over 30ft of retail frontage. Noteworthy retailers within close proximity include Gap, MEC, Lululemon, Fjall Raven, Starbucks, Patagonia, Eddie Bauer, Roots, New Balance, Earls and The Bay.
$17.50 - $55.00 per Sq. Ft.