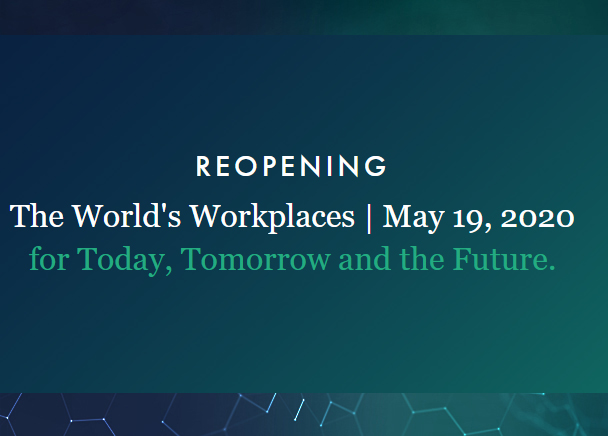 The COVID-19 situation around the world is fluid and evolving. As difficult as this period is, uncertainty will bring about unprecedented change and an opportunity to influence the future—and likely some transformational innovation, too.
Preparing to reopen workplaces will require careful consideration and tailored plans. As we begin to execute a thoughtful and phased reopening approach, human behavior, along with digital and building technologies, will play a vital role in mitigating risk.
To explore this topic further, CBRE hosted a roundtable discussing key issues related to a safe and healthy return to work. Subject matter experts shared insights on the global economy, prudent reopening practices, the role of smart buildings and technology, COVID-19 track-and-trace strategies, and more.