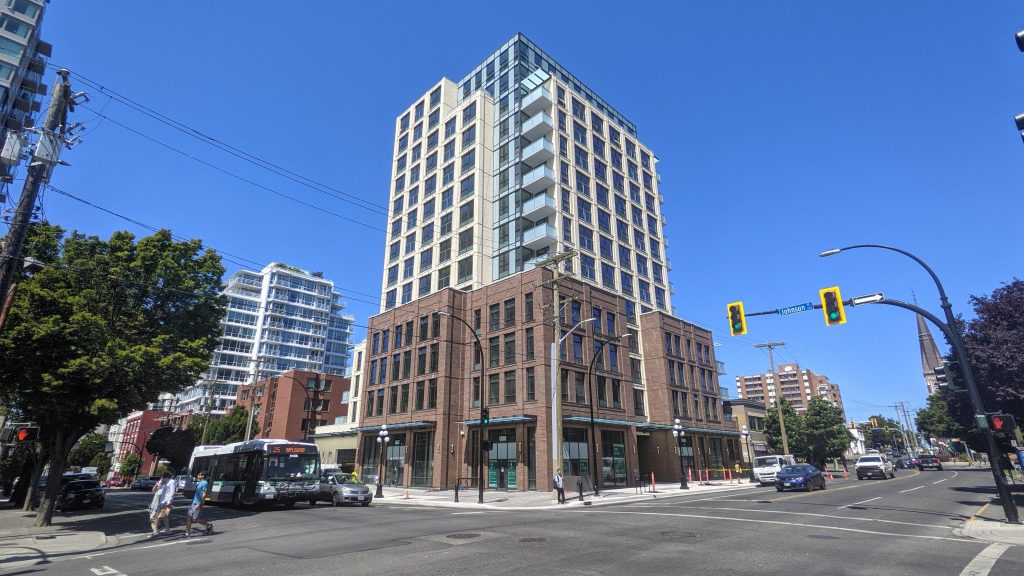 High Traffic Corner Retail Space
Lease brand new ground-level commercial space at the corner of Quadra St and Johnson St in Downtown Victoria. The subject space benefits from plentiful natural light via large storefront windows and can be easily demised to accommodate smaller requirements. With 113 new rental units in the building and over a thousand more residences recently completed or under construction in the area, the retail spaces at 1400 Quadra are perfectly positioned to receive high pedestrian and vehicle traffic counts year-round.
1,131 Sq. Ft. and 1,227 Sq. Ft.