Ross Marshall
Personal Real Estate Corporation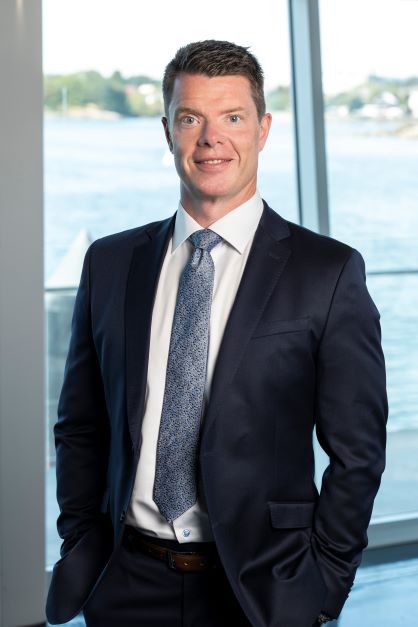 Professional Experience
Ross Marshall is the Senior Vice President of the Investment Properties Group at CBRE Limited in Victoria and is an industry recognized, local and national award-winning, top producer.
It would be hard to find a more driven commercial broker on Southern Vancouver Island, or at least they would have to get up early to match Ross's production. As a 4 am riser, you can find him post-workout and well into his workday at his downtown office when others are just waking up.
Ross has extensive transactional experience in sales – over $1 billion in the last five years, which continually ranks him as one of the market leaders in development land, multi-family apartment buildings and commercial investment grade properties in Greater Victoria. His work is shaping his own backyard; he was born and raised in Victoria and his high-profile transactional deals are changing the landscape and skyline of the region. They say on the Island it's important to make connections (and never burn a bridge); Ross is an industry advocate and actively collaborates with an extensive network of local leaders for the betterment of business and development in the region. Cornerstone to Ross' success has been his relationships with clients, both local and abroad. He is the go-to contact for companies throughout the country that are making moves to acquire land, multi-family and commercial investments in the lower island. With an easy-going personality, but a razor-sharp business sense, Ross maintains a rapport with clients from his office, boardroom or sometimes even his road bike (he is an avid cyclist).
A firm believer in giving back to the community, Ross coaches his three young sons in a variety of sports including soccer and baseball. His interest in soccer goes beyond the junior pitch; Ross is an owner of the local professional team Pacific FC that plays in the Canadian Premier League. You can spot him and his family wearing purple at each home game. In 2019, Ross developed a Suits for Success campaign providing work clothes for those returning to the work force through the Big Brothers Big Sisters program. He also serves as a mentor at the University of Victoria Peter B. Gustavson School of Business and has worked with local businesses on programs supporting COVID relief. His professional affiliations include the Urban Development Institute (UDI) International Council of Shopping Centers (ICSC), National Association of Office and Industrial Properties (NAIOP), Greater Victoria Chamber of Commerce and Victoria Real Estate Board.
Giving Back:
Youth Sports Coach (Saanich Fusion FC, Layritz Little League)
Mentor at the University of Victoria Peter B. Gustavson School of Business
Board of Directors – Cordova Bay Community Association
Suits for Success – Big Brothers Big Sisters
Education
2004 – Sauder School of Business – Real Estate Licensing
1999 – British Columbia Institute of Technology, Real Estate Marketing
1994 – University of Victoria, General Studies
Professional Affiliations
Member of The Victoria Real Estate Board
Member of The Urban Development Institute
Member of The Greater Victoria Chamber of Commerce
Member of The International Council of Shopping Centers (ICSC)
Awards & Achievements
2020 – Top 3 Sales Professionals from Regional Markets
2019 – Top 10 Sales Professionals in British Columbia
2019 – Top 3 Sales Professionals from Regional Markets
2018 – Top 10 Sales Professionals from Regional Markets
2017 – Top 10 Sales Professionals from Regional Markets
2016 – Top 10 Sales Professionals from Regional Markets
2016 – CBRE Limited Canada's Top Producers in Canadian Small Markets
2015 – Top 10 Sales Professionals from Regional Markets
Services Provided
Commercial Real Estate Advising
Investment Property Sales and Disposition
Transaction Management
Premises Disposition and Property Sales
Strategic Planning
Space Audits, Facilities Review and Site Selection
Market Forecasting and Analysis
Financial Modelling and Lease Audits
Support Team Members
Jason Kiselbach – Managing Director
Marnie Denham-Clare – Real Estate Services Assistant
Zachary Eaves – Marketing & Design
Marie-Noelle Rheaume – Financial Analyst
Naz Ali – Mapping Specialist
Tyler Bains – Research Analyst